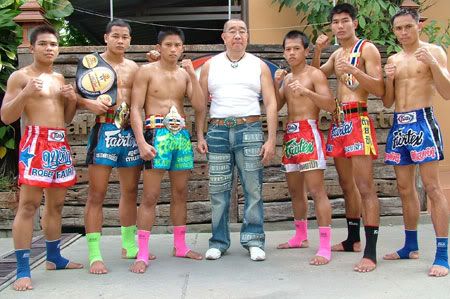 I'm heading off to beautiful Thailand for 3 weeks where I plan to take my Muay Thai training up to another level. I'm taking my laptop and I'll try to update the site as I can, but internet access is no guarantee. I hope I can find some Wi-Fi hotspots here and there and check the latest NFL Draft news, but if anyone is interested in holding down the fort here at BoltHype, drop me a line: robzepeda[at]gmail[dot]com
Yodsanklai Fairtex, one of my favorite Thai fighters:
Subscribe in a reader

The time has come for a vacation. Yes, I know that with the draft coming up it's not the best time to take a vacation if you are a die-hard Chargers fan. But if I don't escape now, I might never have another chance.