could be one of the best ones yet
, and the good news for Chargers fans is that our team is ranked pretty darn high.
As for the individual player ratings, there are a couple of minor complaints I have. Overall, the team is stacked with the lowest rating for a starter going to Eric Weddle (79) and Matt Wilhelm (78). Weddle is far from being the worse player on the starting defense. I'll you one guess as to who it really is - haha! I found it interesting that the gave Jammer a 93 but Cromartie only gets a 92? I wonder if it's his tackling score that's bringing Cro's score down? He is already the best cover corner in the league, in my opinion. Jeromey Clary with an 80? See...I told you
we didn't need to draft a tackle
!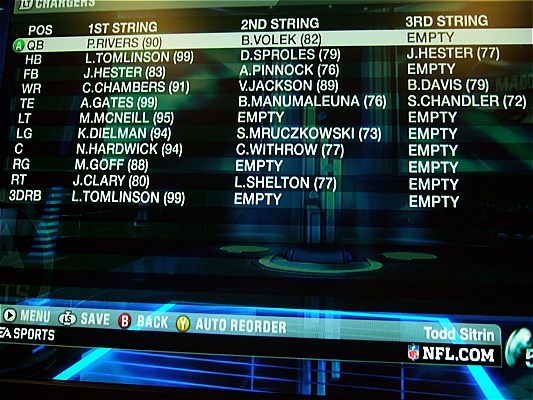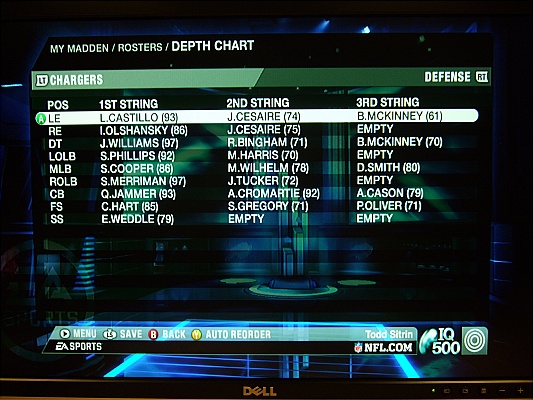 Team ratings:
Patriots 97
Cowboys 96
Chargers 95
Colts 95
Giants 94
Steelers 94
Jaguars 93
Packers 91
Eagles 91
Bucs 91
Vikings 90
Browns 88
Redskins 88
Seahawks 87
Saints 87
Panthers 86
Broncos 84
Titans 84
Bills 82
Ravens 81
Bengals 80
Bears 80
Cardinals 78
Texans 78
Lions 78
Rams 77
Jets 76
49ers 72
Chiefs 71
Raiders 71
Falcons 67
Dolphins 67
Subscribe to this Chargers blog

In case you missed it, the Madded 09 ratings have been leaked. This year's version is looking like it