Subscribe to this Chargers blog
Go to the front page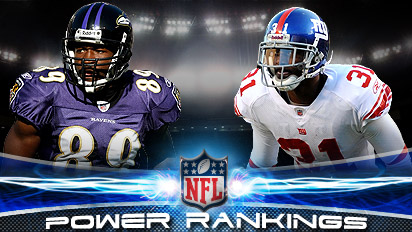 Vic Carucci from NFL.com only
ranks the top 12 teams
in terms of playoff qualifiers, but he lists the Chargers as 'middle of the pack'
According to
the experts at ESPN
, the Chargers are ranked 20th overall, moving up from 21st last week with a win over Kansas City.
Pete Prisco runs the
power rankings over at Sportsline.com
and he places the San Diego Chargers in the 23rd slot. "Even when they win, like they did Sunday, it's not pretty." They move up one spot from last week's 24.
The trend continues, as
FOXSports
also sees the Chargers ranked 23rd. Hard to argue with is starting to become the consensus among the sports media.
In a gracious display of compassion, The
Sporting News ranks the Chargers
20th overall and points to the effect that losing Shawne Merriman has had on fellow outside linebacker Shaun Phillips.
Yahoo
tosses it's hat into the conversation
and asks "Has it gotten so bad that eking out a one-point victory over a one-win team in early November is cause for celebration?" San Diego here occupies the 21st rung in the ladder.
And finally, the famous
Dr. Z Power Rankings
further cement the Chargers place among mediocre teams as he ranks the Bolts at 21.