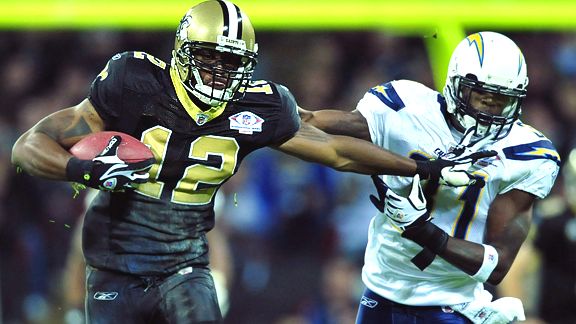 BOLTHYPE's excellent blogger, Mr. Jeff Williams, shares his thoughts on the Chargers are they head into Week 10 of the 2009 NFL Season


* The Chargers running game has been the focus of a lot of talk this week, with the San Diego Union Tribune focusing largely on the ineffectiveness of LaDainian Tomlinson and Darren Sproles. But are the Chargers' running woes the result of bad running backs or inconsistent and ineffective blocking? LT may not be the back he was, but there aren't more than a couple of guys who could be successful running behind the blocking the Chargers are getting in the running game.

* Some believe that it is a foregone conclusion that this is LT's last year in San Diego. Fine, great, blow out LT if you think that's going to help (although I'm not convinced). But don't expect any better results unless you improve the right side of the offensive line and bring in some solid depth behind center.

* If Jamal Williams can't come back from his season ending torn-triceps, it will be a very disappointing end of a career for one of the greatest Chargers defenders of all time.

* I'm happy the Chargers beat the Giants, but I thought Norv's 4th quarter game plan was pretty awful until they went into their 2-minute offense. So should Norv get credit for the game winning drive, or should the credit go to Philip Rivers?

* On a positive note, at least Jay Cutler has proved to be the most consistent QB in the NFL. Consistently bad, of course.

* If Cromartie is not signed to a contract extension and allowed to leave the team, would anyone miss him? His coverage is spotty, either VERY good or VERY bad. And his ability to tackle may be the worst I've ever seen. Ever. He must make Deion Sanders very proud.

* If we are going to make this division race interesting, we have to beat Philly and then we have to beat Denver. Denver doesn't have enough tough games left to lose if the Chargers lose to them again and fall even 2-games back at that point.

* Jay Cutler just threw another interception.