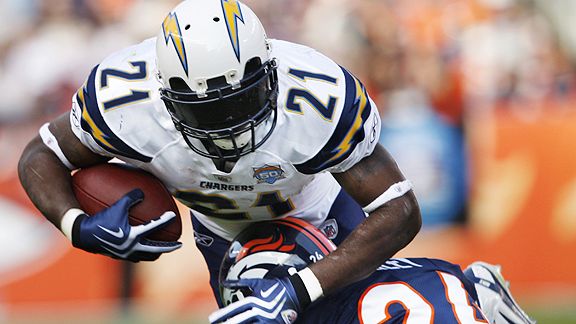 The two-win Chargers of Week 5 had the look of a collapsing team that a majority of fans felt would miss the playoffs. But with their backs against the wall and the division quickly slipping out of grasp, the Chargers answered the call and reeled off six wins in a row, making them one of the NFL's hottest teams. Now at 8-3 and in the drivers seat for another AFC West title, the Chargers are looking like Super Bowl contenders. With 11 weeks into the books, how would you grade the San Diego Chargers?
Who deserves the credit for the Chargers turn-around? Has Norv Turner erased your doubts? Is Philip Rivers an MVP candidate? Is Antonio Gates clearly the most dominant tight end in the game? Is he already a Hall-of-Fame caliber player? How about the unheralded play of rookies like Kevin Ellison and Louis Vasquez - better than Clinton Hart and Mike Goff?

Vote in our poll and drop a comment below with your take!