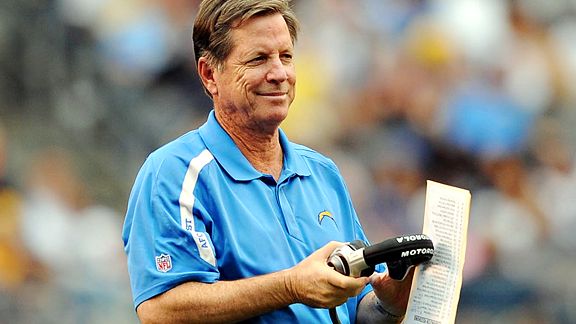 The San Diego Chargers have extended Norv Turner's contract by three years; Turner is now signed through the 2013 season.
Says team owner Dean Spanos:

"I'm extremely proud of the job Norv has done with this team. In three seasons he's led the team to three division titles. I'm confident that if we strengthen our roster and continue to provide Norv the assets he needs, this team will have continued success."

Source: Chargers.com (Chargers sign Turner through 2013)



YOUR TAKE



What's your take on this signing? Was this the right move? Turner's .648 winning record is the highest in team history. He's helped the development of Philip Rivers and has really opened up the passing game. On the other hand, Turner has yet to win an AFC Championship and has shown at times to no disciplinarian, instead relying on the coaching staff and team captains to address locker room issues. Use the comment section below and contribute to the discussion!