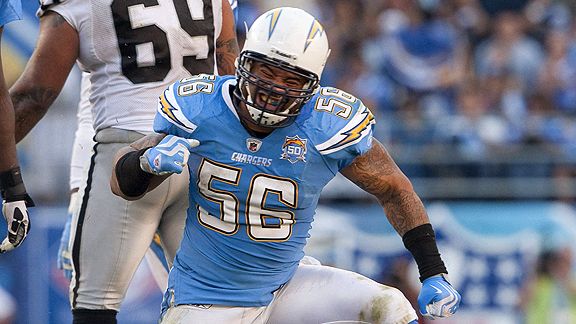 According to various reports, the San Diego Chargers have placed the highest tender on three of their star players. Shawne Merriman, Vincent Jackson, and Malcolm Floyd have all received first-and-third round tenders making them unlikely to sign elsewhere in 2010.
On the surface, this appears to be good news for the team and it's fans. Assuming Merriman returns to form and Jackson continues his brilliance, the Chargers should be an even better team than they were last year.

In addition to trying to get these guys signed to long-term deals, the Chargers would still be allowed to trade these players. Each would earn a little more than $3 million in the upcoming 2010 season.