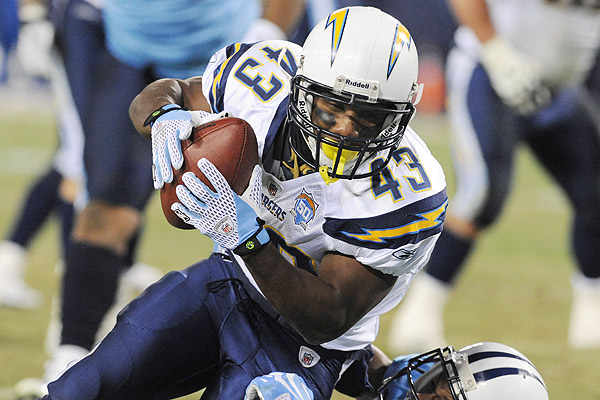 Darren Sproles has become an electric player who has earned respect league-wide, and yet as a restricted free agent, his future in sunny San Diego is cloudy at best. While the Chargers have yet to make any significant offseason transactions, their decision on Sproles will be one of the most important moves they make this year. If you were the General Manager, how would you proceed?
Among the Chargers options are:

* Place the highest tender on Sproles and keep him around for one more season. (Highest tender would be a first and third round pick and a 3+ million dollar salary)

* Trade Sproles at a time where his value is at an all-time high. (Correct me if I'm wrong, but Sproles would be considered a RFA and can be traded, right?)

* Sign Sproles to a long-term contract and keep him here in San Diego

* Place a low tender on Sproles and hope someone signs him away so that compensatory draft picks are awarded. (I consider this an extremely unlikely proposition for the team)

Vote and comment below!