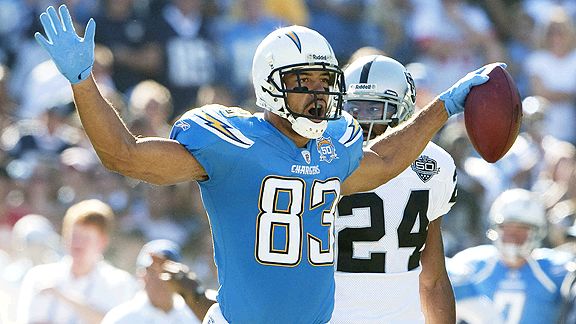 As NFL offenses move more and more towards a pass-first mentality, the wide receiver position has never been more important. The rules changes that have been implemented in recent years make it easier than ever for receivers to have success out there on the football field. There are plenty of guys who put up numbers, but who are the very best?
According to BOLTHYPE, the following five players are the best wide receivers in the NFL today

(Updated 02/08/2010)





01. Larry Fitzgerald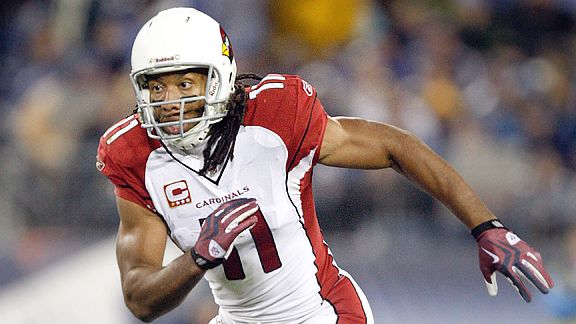 Larry Fitzgerald has been, for some time now, a very, very good player. But it was his dominant performance in the playoffs two years ago, combined with his remarkable consistency since entering the league has allowed him to steadily ascended to his throne as the king of receivers in the NFL. Fitzgerald is, for all intents and purposes, unstoppable. He combines excellent body control and leaping ability with strong and reliable hands, allowing him to win most of his battles when the ball is in the air. A fantastic player who has carved out an excellent career in the NFL so far.



02. Andre Johnson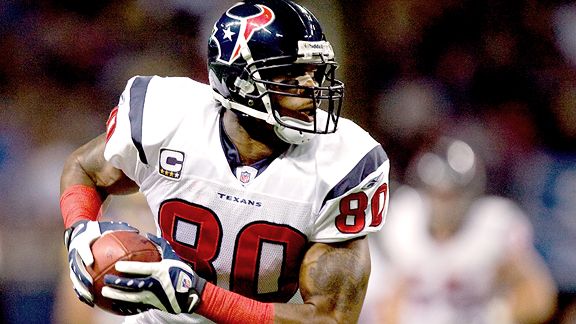 Andre Johnson, much like Larry Fitzgerald, has flown under the radar for most of his career. He's piled up yards and touchdowns but hasn't gotten much national exposure playing for a traditionally non-playoff franchise. That's beginning to change; you hear cornerbacks around the league talk about Johnson as one of the most difficult guys to cover, and one of the reasons why is his tremendous deep-speed. Johnson is a physical mismatch who can run by guys and strong-arm the ball when it's in the air. He's been the Texans' offense for some time, and that doesn't figure to change anytime soon.



03. Brandon Marshall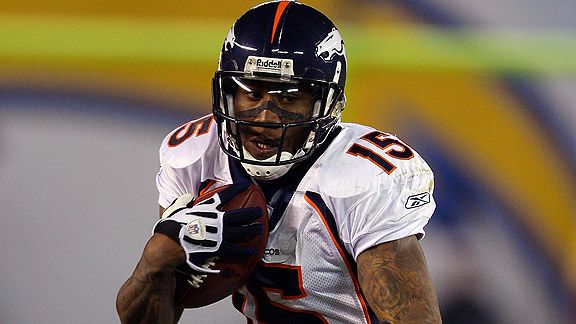 Marshall is in the news often, but it's not always for his on-field play. Disgruntled with the Broncos and possibly a malcontent in the locker room, Marshall has also had his fair share of off-the-field issues. As a player, however, Marshall is quickly becoming one of the most dangerous wide receivers in the game. Charger fans know first-hand how dominant Marshall can be; in a 2008 Week 2 match-up with the Bolts, Marshall caught 18 balls, setting a Broncos record for most catches in a single game. Physical and tough after the catch, Marshall welcomes contact and hits defenders as hard as they hit him. If Marshall can stay out of legal trouble and not draw the commissioner's wrath, Marshall could go down as one of the game's all-time greats.



04. Vincent Jackson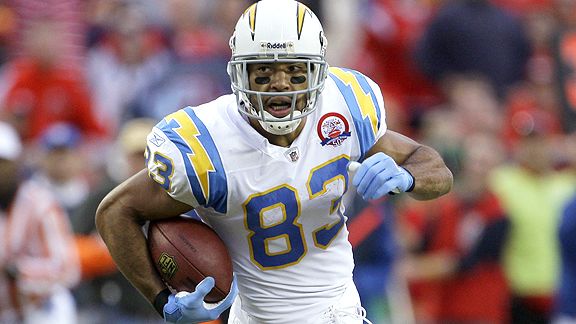 You'll be hard-pressed to find an elite receiver who defies the 'diva' stereotype more so than Vincent Jackson. VJ is one of the hardest-working players on the San Diego Chargers and that hard-work has certainly paid off. Coming into the league, Jackson was viewed as a project with sky-high potential. Flash forward to today, and Jackson has emerged as one of the league best young receivers and one of the best Charger wide outs in recent memory. Averaging 17.2 Yards per catch thus far in his career, Vincent Jackson has become one of the game's best deep threats. In addition to his ability to catch the ball, Jackson is also a willing and able blocker. He's the total package.



05. Reggie Wayne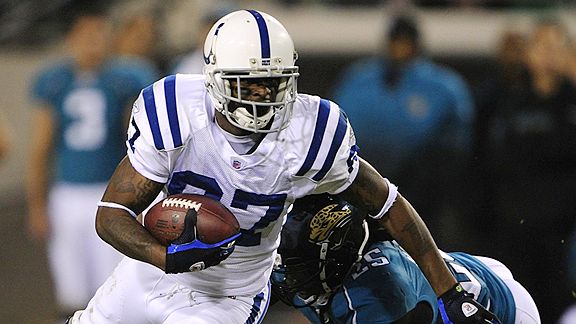 It would be difficult to imagine the Colts winning so many games over that last decade without having a guy like Reggie Wayne on their roster. Wayne isn't the biggest guy, nor the fastest, but he is remarkably consistent, has tremendous hands, and excels at route running. Wayne has all the abilities you look for in a top-flight receiver. Making all 16 starts for seven consecutive years, Wayne produces with machine-like efficiency. He displays tremendous football intelligence and shares an uncanny on-field connection with QB Peyton Manning. In many ways, Reggie Wayne is the catalysis for what the Colts do offensively, and his presence on the field opens things up for his teammates.



YOUR TAKE



Agree or disagree with the five players listed above? Use the comment section below and give us your top 5!