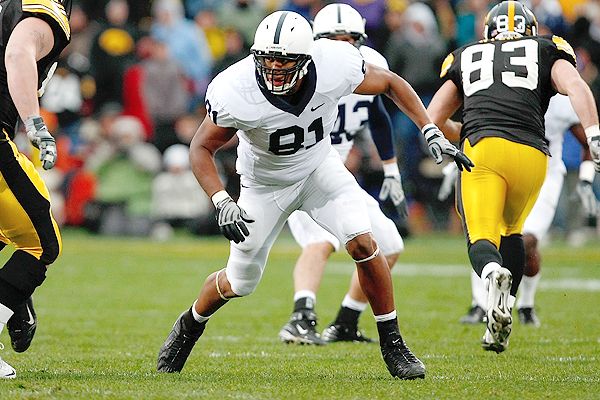 In our first Chargers mock draft of 2010, BOLTHYPE predicts the Chargers will place a heavy emphasis on the defensive line and running backs, spending four of their six total draft picks on those positions.
1st Round: DT Jared Odrick, Penn State



Dan Williams will likely be gone by the Chargers pick at 28, so they'll turn to another D-line prospect to help them. As one of the most dominant players in the Big Ten, Jared Odrick projects perfectly as a 5-technique in the Chargers' 3-4 defense. Odrick has elite size and strength, a great motor, and has shown he can make plays behind the line of scrimmage. The Chargers have struggled finding starters along the D-line, but Odrick could help change that.



2nd Round: RB Montario Hardesty, Tennessee



Assuming concerns about durability are put to rest, Hardesty presents an intriguing package of size and speed. A bigger running back with room to grow, Hardesty runs with conviction. The type of player who coaches will love, Hardesty would be an immediate contributor.



3rd Round: CB Brandon Ghee, Wake Forest



Bradon Ghee was once regarded as a potential high draft pick, but his draft stock has been in flux after he failed to live up to expectations as a senior. Ghee's stock took another slight hit during Senior Bowl week, but he has elite measurables and lots of experience. He certainly has talent, but will need to stay focused to get the most out it.



4th Round: DT Cam Thomas, North Carolina



Certainly not a guy whose numbers jump off the stat sheet, Thomas projects as a prototype nose guard in the 3-4 defense. He'll be asked to be stout against the run, hold his own against double teams, and generally clog the middle as the linebackers make the plays. Could play in a rotation for a year and potentially take over for Jamal Williams down the road.



5th Round: RB Joique Bell, Wayne State



A big fish in a small pound, Bell was dominant at small school Wayne State, twice gaining over two thousand yards in a season. The Division II College Football Player of the Year, Bell has a great blend of size and speed and has also displayed exceptional hands when catching the ball downfield. Bell's numerous student-athlete awards speaks to good intangibles.



7th Round: OT Sam Young, Notre Dame



Sam Young is a big, physical right tackle that comes from a pro style offense. Young has blocked for touted college QBs in Brady Quinn and Jimmy Clausen. His school record 50 career starts will score him high marks with AJ Smith and staff. Could compete for and potentially win the starting right tackle job early.



YOUR TAKE



Do you have a mock you'd like to share? Post it in the comments section below!


Sponsored Links:
Bookmark Coast to Coast Tickets for NFL football tickets, including Superbowl tickets and San Diego Chargers tickets!