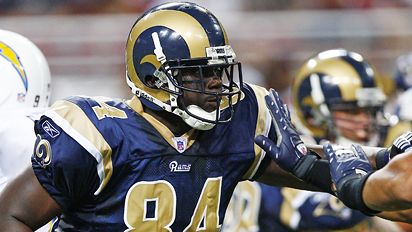 Jeff Williams hits on some the latest Chargers news, including a couple of team signings and some speculation as to General Manager AJ Smith's course of action regarding his high-profile restricted free agents.
JONTHAN CROMPTON SIGNS

The Chargers signed 5th round pick Jonathon Crompton to a four-year contract, and is their first draft pick to sign this year. Crompton has a reputation for having a big arm but lacking in refinement. He now finds himself in a great offense under one of the better QB coaches (in Norv Turner) in the NFL. Many see him as a 3rd string development project, but I don't think it's a stretch to imagine Crompton as the #2 QB of the future if he progresses the way the Chargers think he can.


CHARGERS SIGN VETERAN TIGHT END RANDY MCMICHAEL

Today the Chargers announced the signing if veteran tight-end Randy McMichael, formerly of the Rams. McMichael brings with him the ability to catch and block and provides a great insurance policy at the tight-end position, making a significant injury to Antonio Gates a little less devastating. I can see McMichael being especially valuable on the goalline, where he may be given the opportunity to add to his 22-career receiving touchdowns.


WILL AJ SMITH PLAY ROUGH?

The Chargers completed their recent mini-camp without their four unsigned Restricted Free Agents. With the first deadline looming for the signing of RFA's, the question on everyone's mind is "Will AJ Smith get tough with his unsigned free agents?" A Restricted Free Agent has until June 15 to sign his contract tender or risk being paid 110% of his previous year's salary. This would amount to a reduction from their current offer for most of the tendered RFA's, and it is totally at the discretion of the team. For a hard-baller like AJ , would it be a surprise to see him get tough with any player who hasn't signed his contract tender? The Chargers four RFA's are already frustrated with their current situation. Do you think that the Chargers will risk making the situation even more untenable? Weigh in on the RFA situation by posting your thoughts in the comments section!