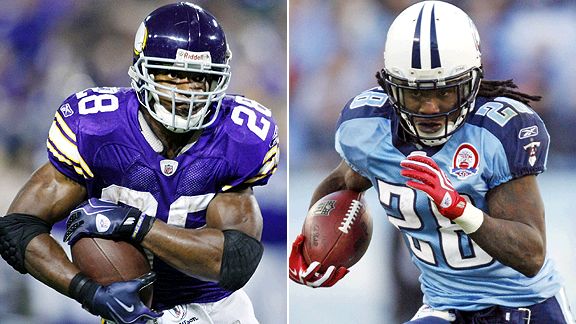 As NFL offenses move more and more towards a pass-first mentality, the running game has undergone a bit of a transition as more and more teams are turning to running back committees to produce yards on the ground. Still, there are a number of great players running the ball and here are five of the best in the game today.
According to BOLTHYPE, the following five players are the best running backs in the NFL today

(Updated 07/09/2010)





01. ADRIAN PETERSON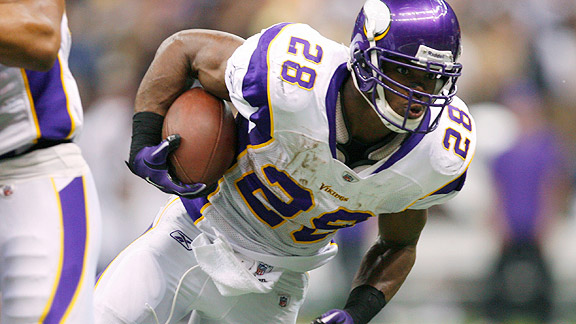 Adrian Peterson made a big splash since arriving in the NFL just a few years ago, and his star continues to shine as he terrorizes defenses league wide with his brutal running style and breakaway speed. Perhaps the most aggressive runner in the NFL, Peterson aka 'AD' (All Day) is a physical freak and carries the ball with absolute fearless abandon (which may also be his biggest fault). Young and hungry, Adrian Peterson will be considered one of the best players in the NFL for years.



02. CHRIS JOHNSON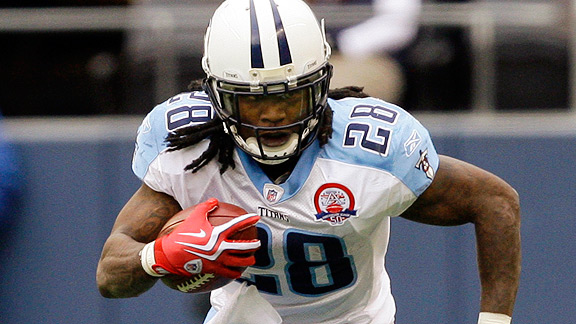 Chris Johnson burst onto the scene last year as he became the unabashed focus of the entire Tennessee Titans offense. As a 2000+ yard rusher last season, Johnson finds himself in the history books but he has no plans of slowing down any time soon. CJ answered questions about his ability to run between the tackles, and now he looks to repeat his successes of last year. But Johnson enters the 2010 regular season with a chip on his shoulder as he still finds himself second best among most NFL fans behind Adrian Peterson.



03. STEVEN JACKSON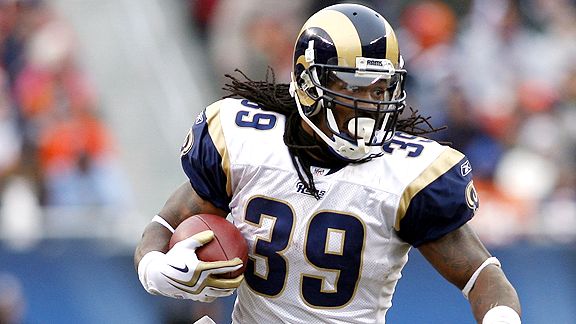 Steven Jackson has been a fantasy football stud for the past 5 years after taking the reigns from Marshall Faulk in St. Louis. Big, physical, and excellent at catching the ball out of the backfield, Steven Jackson has been the lone bright spot on the Rams and indeed it's hard not to notice the rumbling ball carrier. At 26 years old, Jackson still has a few more years left in the tank so let's hope the Rams can put a team around him.



04. MICHAEL TURNER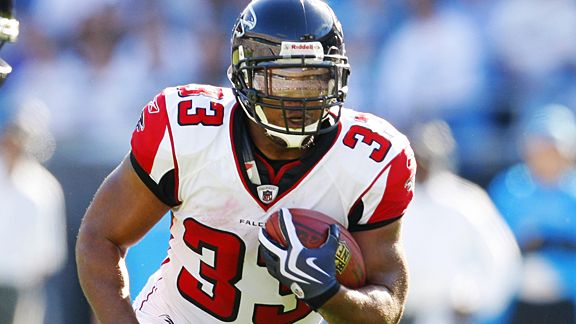 Charger fans knew what the Bolts had behind LT in Michael Turner so it came as no surprise to see 'The Burner' have so much success as the lead back in Atlanta. Turner has the perfect build for a workhorse running back: stocky powerful legs, low center of gravity, great balance and vision, and never-quit mindset. Turner is nicknamed 'The Burner' but it's his ability to break tackles and stay on his feet that makes him so special.



05. RAY RICE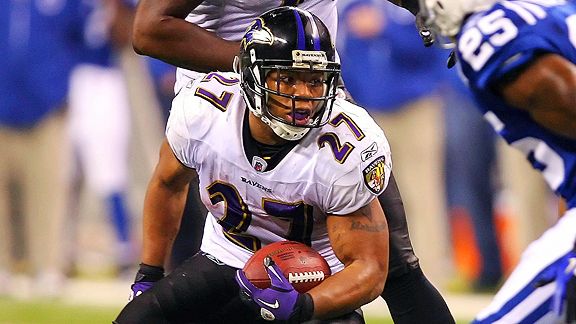 Fifth on this list is Ray Rice, an unheralded player who nevertheless put up huge numbers last season, one of only two players in the league to combine for over 2000 yards rushing and receiving. Similar in many ways to Michael Turner in his ability to keep on his feet after getting hit, Rice also brings another dimension to the game in his ability to catch the ball, leading all running backs in 2009 with 78 catches for 702 yards as just a second-year player. Rice will be a factor in the NFL for many years to come.



YOUR TAKE



Agree or disagree with the five players listed above? Use the comment section below and give us your top 5!